You guys are in for a treat today!
***
Hi Jess is More readers! I am so happy to be blog sitting for Jess while she enjoys her awesome honeymoon in Mexico. Even though I am a tad jealous. She absolutely could have fit me in her suitcase. Although if she had I wouldn't be here talking to all you awesome readers.( but I would be laying on the beach so it could be an even trade)
First I should admit I am a touch OCD.
This is my first guest post EVER-so go easy on me.
YOU wanted this post to be the coolest, best, most awesome guest post you had ever read. So I did the only thing I could think of. I
googled
how to write the coolest, best, most awesome guest post EVER!
Wise wonderful google told me to write about what I know and what interests me. So, I thought....what DO I know....not much. What DO I like.......too much.
I gave up and started playing on pinterest. Just in case you don't know what pinterest is, its a virtual pin board where you can
waste millions of hours
save things you like. I like to think of it as a visual bookmark. While procrastinating on pinterest It hit me.
I LOVE pinterest.
Ok I already knew that. But, I realized pinterest is a passion, an obession....and the perfect topic for this guest post.
More specifically my latest DIY project:
I'm a single mom of girls. Mornings at my house are INSANE, imagine everyone trying to crowd the same mirror. I have two bathrooms but for some reason the girlies need me present. My solution was add another mirror to the bathroom, but I wanted something cute and fun. What I had was a large, gold, ugly mirror that looked like a retro home interiors.
No matter how desperate I was for a mirror was I going to hang this thing up. I took to pinterest and found this: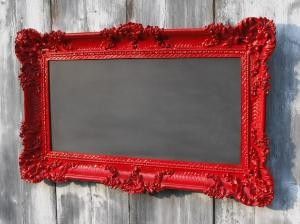 while I like red I wanted something to match my bathroom so I bought a can of purple spray paint and after taping sales flyers to the mirror I sprayed the frame.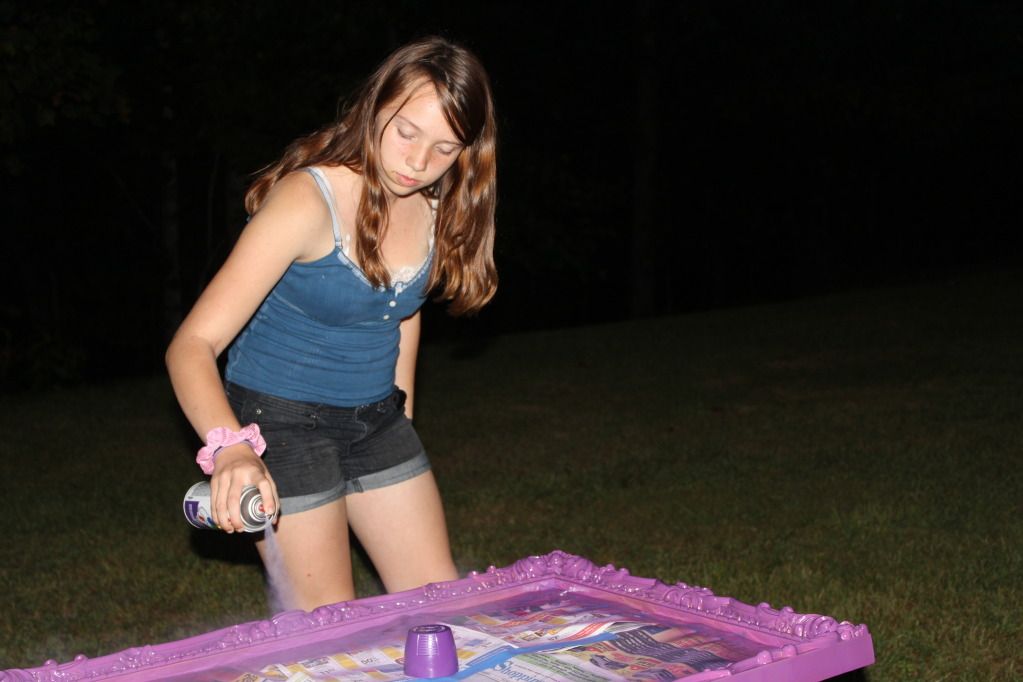 ok so that isn't me doing the project.....its my daughter Abbey.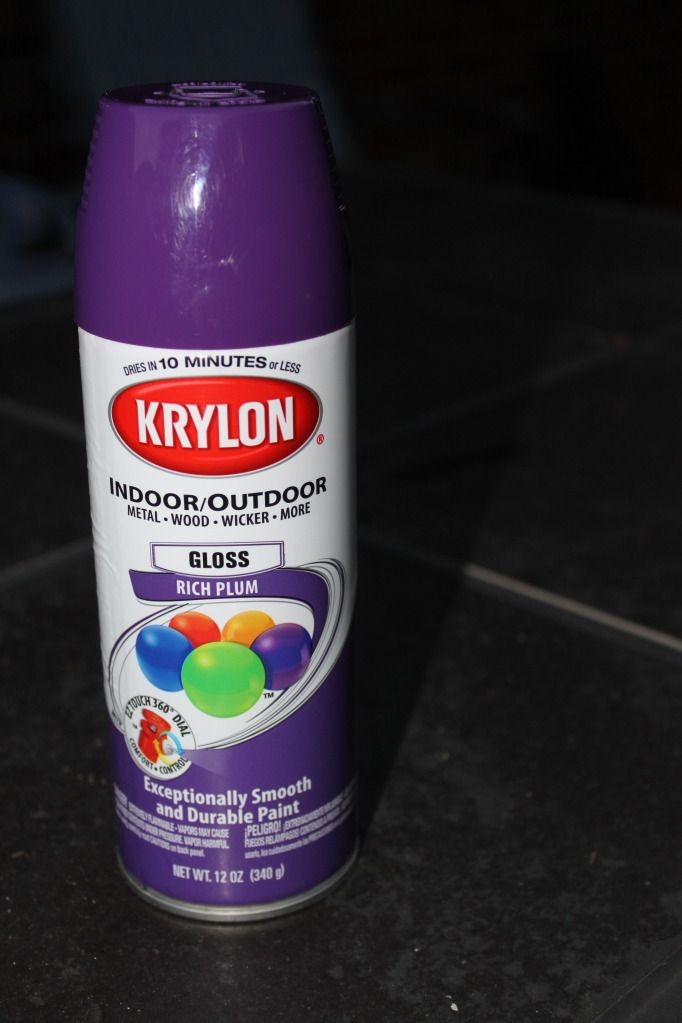 here is the paint we used. We actually only used about 3/4 of a can.
After drying I had this


Now I have a great mirror for us to fight over and it only cost $4.00 the effort was minimal. I really want more ugly mirrors to give face lifts to. Follow me on
Pinterst
and follow my blog
The Grass is Always Greene
r......there is something for everyone.
Hope to see you soon.
Holly
***
Didn't she do awesome for her very first guest post? If you want more of Holly, pretty please go follow her blog!
A HUGE thanks to Holly for sharing her amazing project with us today. I'm sure we've all got a piece or two in our home that could use a little face lift.